Home

/

Savanna Square Chrome Basin Mixer
Bulky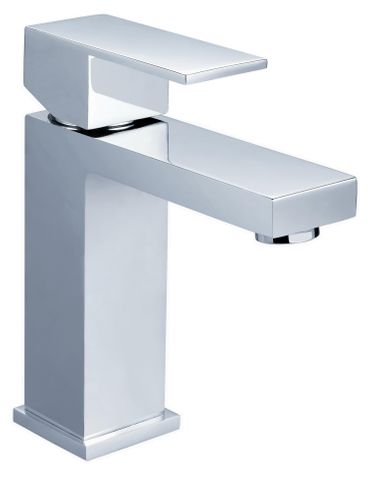 Savanna Square Chrome Basin Mixer
Description
Modern square design with sharp lines and simplistic edging that blends effortlessly with modern furniture and fittings.
WELS 5 Start - 5 Litres Per Minute T16781
Solid brass with high quality polished chrome finish
Standard 35mm Cartridge
Flexible tails included
Warranty:
15 Year Replacement Warranty
For Full Terms & Conditions see Warranty Information Form
This product is available for purchase from our Hobart, Launceston & Geelong showrooms. Please contact your nearest store for stock availability.
This item is considered bulky. Please Click Here to view more info on bulky goods.
Compare items
Store Delivery - Terms and Conditions
Harper's Bathroom does not operate a delivery business. Any delivery provided by the company is solely aimed at covering the direct expense.
There is NO CHARGE for in store pickups!
Delivery is charged at the simple rate of $50 per team member per half hour, or part thereof. If the product requires a two man lift, with no able bodied assistance at the place of delivery, two team members will need to attend and therefore the price will be reflective.
If arrangement has been made for an able bodied person to assist at the place of delivery, and they are not there, or not able bodied, the product will be deemed delivered and returned to the store. Further arrangements will then need to be made at the expense of the purchaser.
Harper's Bathroom cannot know the circumstances of your delivery. Harper's Bathroom staff will not perform unsafe lifts. It will be at the discretion of the deliverer to determine the safety of the situation on site. It is up to the individual customer to make Harper's Bathroom aware of any unusual or unexpected circumstances that may prevent delivery. For example;
Inaccessible properties.
Unsafe work sites
Unrestrained pets/animals
Staircases
An ordinary delivery will consist of placement of goods at the most appropriate and accessible site within 10 metres of the delivery vehicle. Each step of a staircase would count as 1 metre.
Harper's Bathroom will accept no responsibility for damage to a customer's property under any circumstances.
Harper's Bathroom will not leave product without an authorised person accepting, and signing for it. Non acceptance will result in the product being returned to the store. If due to defective or incorrect products, re-delivery will be free of charge. Otherwise, delivery will be deemed to have been made. Further arrangements will be at the expense of the purchaser.
Harper's Bathroom does not provide removal of any items from a customer's premises.
Harper's Bathroom will do their best to be punctual. However, delivery times are a target only. Harper's Bathroom neither promises nor accepts any responsibility for variance, major or minor. The customer shall not be relieved of any obligation to accept or pay for goods by reason of any delay in delivery.
Harper's Bathroom does not have an out of hours or weekend delivery service. Deliveries can be organized between the hours of 9:30am and 4:30pm Monday to Friday. Individual stores may vary.
Harper's Bathroom welcomes customer's efforts to use other courier services. Harper's Bathroom accepts no further liability for damage to product after acceptance by a third party carrier. Harper's Bathroom requires a minimum of 24 hours' notice for collection of goods from a third party courier. Outwards goods operate between the hours of 9:30 and 4:30pm Monday to Friday. Harper's Bathroom may at its own discretion refuse loading to third parties outside of these conditions. Harper's Bathroom is not responsible for the organization of third party courier services.